We had a great movie night at Webster Elementary School and it was a communal effort as our team worked with Martin Park and the Fresno Police Department to show the movie Sing 2. Kids and parents alike sing along to the music, enjoying popcorn, hotdogs, and lemonade! The community not only came to watch the movie but they also took ownership and helped with serving and preparing the event.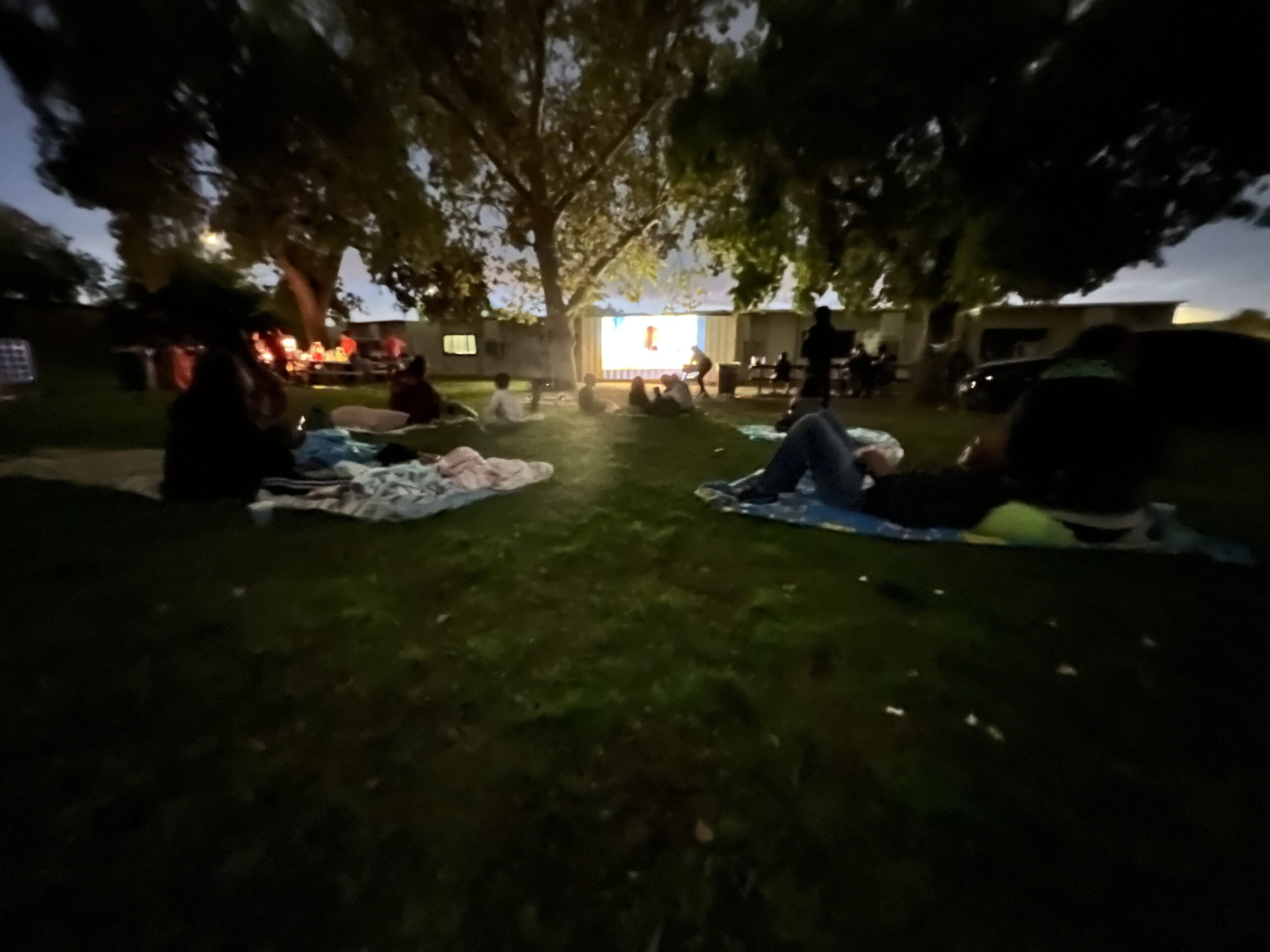 A large part of the work that we do is to empower our communities to create spaces like this, by the people and for the people. By providing the resources and working with individuals and families, many grow in the confidence that their neighborhood can and will be a safe and lively place to dwell in.
Kids played games and parents got to talk with one another on a peaceful Friday evening; a work week that was celebrated and enjoyed for all! We will continue to create these spaces of joy and laughter! These events also afford us the ability to share community resources and upcoming events in the neighborhood. Similar to Nia's presentation last month, we got to see and access, "How are the children?" And on that night, the children were full of smiles and joy. We are committed to seeing that the children are and will be, well.